Silky Rice Machine - VMT0231X
The Silky Rice Machine VMT0231X is uniquely designed. It is highly efficient for raw rice, parboiled rice, boiled rice, steamed rice, basmati rice and any type of small or long grain.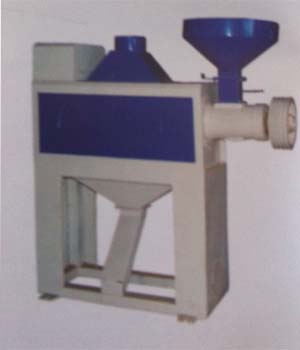 FEATURES
It has been specially made of Stainless Steel Screw Feeder and cam roller for long life.
A special Blower minimizes the broken by controlling temperature inside the chamber.
It has water injection system through compressor for high quality polishing.
Low maintenance and easy operation.
Compact design to cover small floor area.
Model
Capacity
Power
02311
2-3MT
40HP
02312
4-5MT
60HP