Centrifugal Machine VMT0182X
Thecentrifugal Machine VMT0182X is uniquely designed and highly efficient to separate the tips from the bran and the bran is sucked by the blower to cyclone.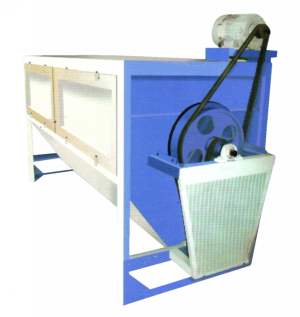 FEATURES
It is specially made using high grade mild steel.
The Rice tips are collected separately.
Increases yield of oil from the bran.
Bran is sucked by the cetrifugal cylinder and collected into the cyclone.
Best quality of bran is ensured.
Low power consumption.
Compact design for installation.
Low maintenance and uniform result.
Model
Capacity
Power
01821
2-3MT
3HP