Rice Length Grader - VMT0242X
The Rice Length Grader-VMT0242X is uniquely designed and helps in grading the rice on the basis of length of the grain. It is highly efficient for separating broken rice from head rice, separating broken rice of different length.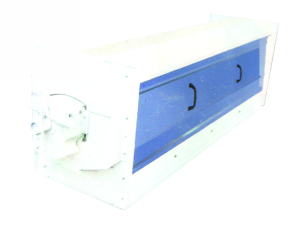 FEATURES
It is made up of special quality mild steel.
The broken rice is separated from full size rice.
Rice Heads are separated perfectly and uniformally.
Low Power consumption.
Compact design for installation.
Low maintenance and easy operation.
Model
Capacity
Power
02421
2MT
2HP
02422
1MT
1HP
02423
500Kg.
1HP