Round Broken Separator VMT0166X
The Round Broken Separator is uniquely designed and highly efficient for separating broken rice length wise and separates thick bran & mixed from the rice.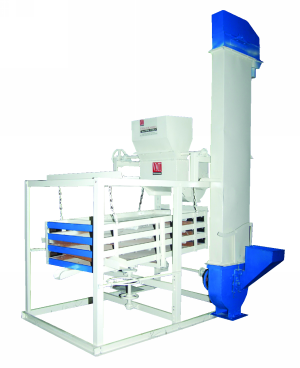 FEATURES
It is specially designed for separating bran from the broken rice.
The blower fitted with the machine collects bran separately.
The Mild Steel Mesh separated length wise broken rice individually.
The machine is tough and durable.
Low power consumption.
Compact design and easy to operate.
Model
Capacity
01661
1MT
01662
2MT