ROUND SIFTER (THREE TIER) VMT0171X /0172X
TheRound Sifter VMT0171X /0172X is uniquely designed and highly efficient in separation of grains based on length or thickness. It can also separate the tips, small, broken and head rice.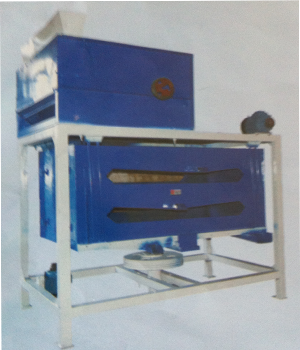 FEATURES
It gives uniform result length wise and thickness wise.
It has top mounted air extraction unit for uniform aspiration.
It can remove broken and immature grains in the single cycling.
It has an aspiration system to remove fine articles of the bran in process.
Body cleaning system maintains uniform performance.
It is suitable for all kinds of Rice. It has three stages for separation.
Low maintenance cost and easy to operate.
Model
Capacity
Power
01711
3-4MT
3+3HP
01712
4-5MT
3+3HP