Paddy De Stoner VMT0112X
The Paddy De Stoner VMT0112X is uniquely designed and is highly efficient in removing stones and heavy particles from the paddy.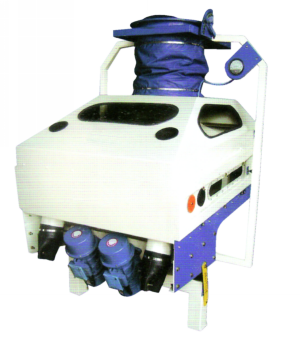 FEATURES
It is highly efficient and very precise in separation of stones and heavy matters such as stones, gravels, sand,glass and metallic particles by specific gravity differentiation system from paddy and grains.
It automatically removes hard materials along with immature grains out of the paddy.
Aspiration as well as vibration indicators are there to set the machine as per density of the raw Material.
Separation and collection of stones and dust particles from Aspirator.
It is a sturdy and heavy duty machine that is easy in operation.
Almost no break downs.
Model
Capacity
Power
01121
3-5
7.5+.5+.5HP
01122
5-8
10+.5+.5HP