VIBRO PADDY CLEANER VMT0113X
The Vibro Paddy Cleaner VMT0113X is a highly efficient and unique machine for cleaning raw paddy and other granulated produce.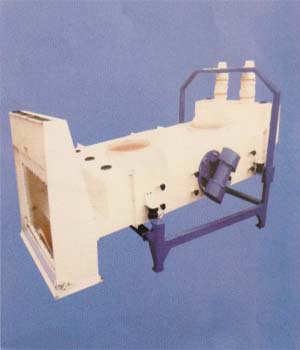 FEATURES
VMT machine is operated with Vibro Motor as thus having no relative moving parts in the machine.
It has special flopper to distribute the raw paddy uniformly. It removes most of the immature and light grains, stick pieces, ropes, mud lumps and other impurities mixed into raw paddy.
It is a complete cleaning system maintaining uniform performance combined with high efficiency.
The machine is having compact body along with collection system of immature grains.
It can be operated easily and requires minimum maintenance.
Model
Capacity
Power
01131
4MT
7.5+.75+.75HP
01132
6MT
7.5+.75+.75HP
01133
8MT
7.5+.75+.75HP