Oscillating Paddy Separator VMT0151X
The Oscillating Paddy Separator is uniquely designed and highly efficient in separation of husked paddy and de-husked rice by gravity.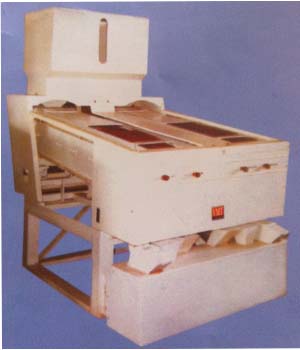 FEATURES
The machine has a special feature with sensor controlled operating system to have uniform results.
It has a both side dimple tray type oscillation.
High performance sorting mechanism with adjustable stroke control for separation of three distinct separation of paddy mixed and brown rice.
Easy in instillation due to compact design.
Low power consumption.
Low Maintenance and easy operation.
Model
Capacity
Power
01511
2MT
2HP
01512
3MT
2HP