Blower and Cyclone - VMT0513X
The VMT Blower and Cyclone has been uniquely designed and highly effective for removing the dust from the rice shelling plant.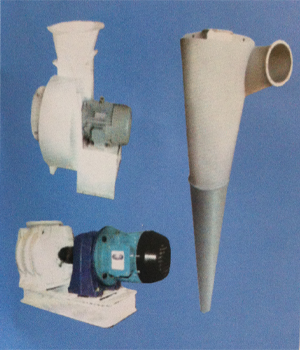 FEATURES
It is made of M.S. Steel of Heady Duty.
It is as per diagram required for the rice Shelling units.
It has unique performance for collecting and discharging the dust from the Rice Unit.
It has less power consumption.
Blower and Cyclone proves its utility in the rice plant as per requirements.
It is easy for installation.