Mini Sheller and Polisher - VMT0311X
The Mini Sheller and Polisher-VMT0311X have been uniquely designed and highly efficient for shelling and polishing the quality rice of any type of grain and has proved its quality as best machine for Basmati Rice. In India it has challenge of being super quality machine.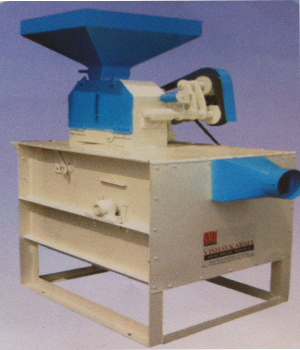 FEATURES
It has been made by opting new technology on belt and gear system.
It is specially designed for small scale consumers.
It runs on very less power.
It has very low repair and maintenance.
Compact design.
Easy operation.
Model
Capacity
Power
0311 Belt
10Qtl.
5HP
0311 Gear
8Qtl.
5HP